About BrewHacks.com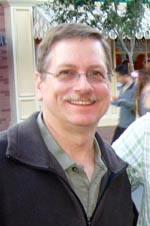 My name is Ken Wharton, and I am BrewHacks.com. My goal is to make brewing ale and lager at home easier and more enjoyable.
I hope you find the information on this site useful, but if you decide to build any of the projects, you do so at your own risk. I have done everything possible to make these projects safe to build, but I assume no liability.
If you have a valuable tip, or have designed a useful project that you would like me to include here at BrewHacks.com, please send me an email. Our address is provided on the Contact page.