Project:
Make A Bottle Cleaning Rod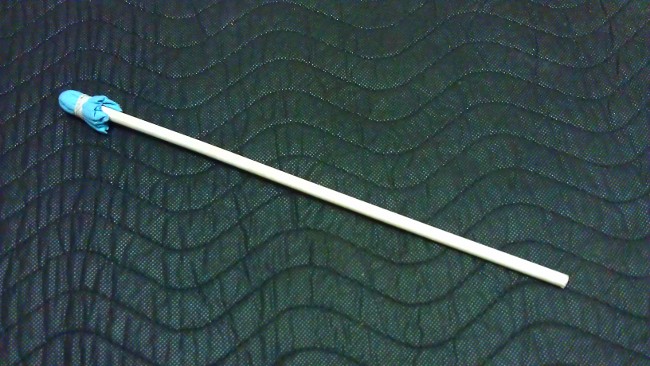 It's probably happened to all of us. A friend gives you some used bottles, but they weren't rinsed after they were emptied. And the bristles of your bottle brush just don't seem to reach the lowest part of the bottle. So, no matter how hard you scrub, that ring of dried on beer residue just won't come off. This easy-to-make Bottle Cleaning Rod will get the job done quickly. Plus, a simple kitchen ingredient makes it work a lot more effectively!
Parts List:
Quantity
Description
Photo
1
5/16" Wooden Dowel, at least 14" long.
1
Roll of Shop Towels
1
Rubberband
Tools:
Instructions:
Measure 14" from one end, mark and cut with a hand saw: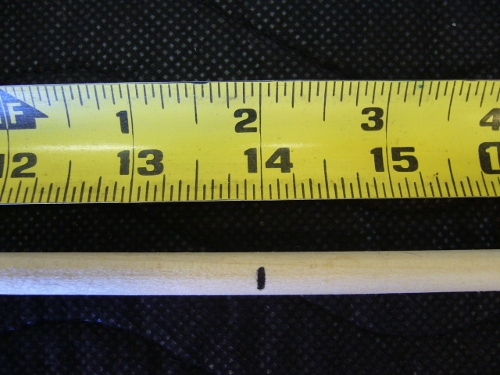 Slightly round one end with sandpaper: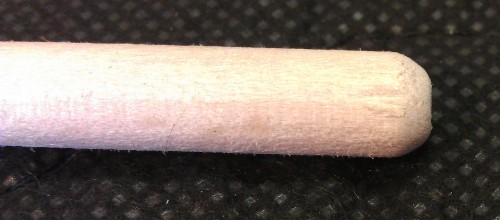 Cut one sheet of Shop Towel into 4 equal pieces:
Fold one cut square twice and wrap it around the rounded end of the Dowel: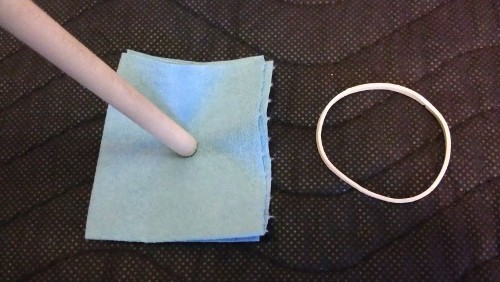 Wrap the Rubberband around a few times, tightly, and you're done: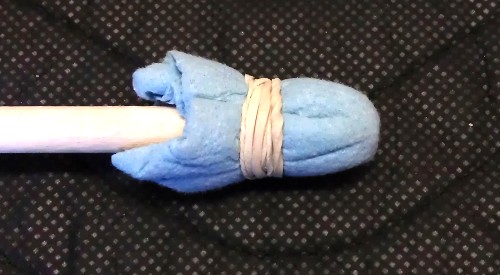 When you're ready to use your cleaning rod, wet the end and dip it in sugar: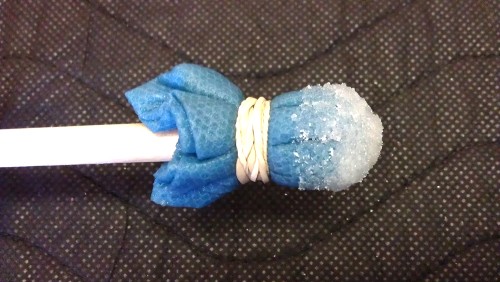 Once you've gotten the bottle as clean as possible with your bottle brush, rinse the inside and empty out any excess water. Insert the cleaning rod and scrub away. The sugar acts as a safe and effective abrasive to remove the residue! Give it a final rinse and you're done.
If more sugar is needed than what will stick to the rod, pour a teaspoon in using a small funnel. That should be plenty to get the job done. I've removed some pretty stubborn dried on residue using this technique.